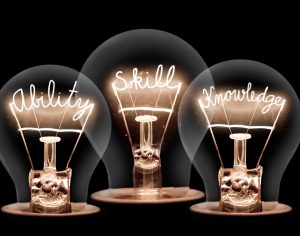 The European Centre for the Development of Vocational Training (Cedefop) has recently launched a call for proposals related to their ReferNet initiative (GP/DSI/ReferNet_FPA/001/19 — ReferNet).
ReferNet is the European network for information on VET, reporting on national VET systems and policy developments and by raising the visibility of VET and Cedefop's work. The network is comrpised of 30 national partners, all key institutions involved in VET or labour market policies in the countries they represent.
The call for proposals ams at selecting one applicant for each eligible country with which Cedefop will conclude a 4-year framework partnership agreement, and at concluding specific grant agreements for a work plan to be carried out in 2020.
The estimated budget available for the 4-year duration of the framework partnership agreements amounts to  € 4 000 000, depending on the annual decisions of the Budget Authority. The total available budget for the 2020 annual work plan (project duration: 12 months) will be € 980 000 for the 30 partners (from the 28 EU Member States, Iceland and Norway). The grant varies according to the country population and is awarded for carrying out an annual work plan. The total available budget for the 2020 work plan will be distributed on the basis of 3 country groups based on population:
Group 1: Croatia, Cyprus, Estonia, Latvia, Lithuania, Luxembourg, Malta, Slovenia and Iceland. Maximum grant amount € 23 615.
Group 2: Austria, Belgium, Bulgaria, Czech Republic, Denmark, Finland, Greece, Hungary, Ireland, the Netherlands, Portugal, Romania, Slovakia, Sweden and Norway. Maximum grant amount € 33 625.
Group 3: France, Germany, Italy, Poland, Spain, United Kingdom* (* depending Brexit agreements). Maximum grant amount € 43 620.
Deadline for submission of applications is 1 October 2019.
More detailed information and the call documents can be found here.