Whom better to ask about the importance of skills for Industry4.0 for the wood and furniture sector than a succesful entrepreneur in the sector? That was EURADA's outset when they took the IN4WOOD colleagues along on a trip to Sint-Niklaas to visit Van Hoecke NV on the 29th of October 2019.
Van Hoecke is a distributor of hinges and a producer of drawer systems based in the Flanders region of Belgium. The family-owned company was given the Factory of the Future award twice by Belgian technology federation Agoria and the Belgian federation for textiles, wood and furniture Fedustria, in 2016 and 2019. The company currently employs over 260 people and has a turnover of 83 mio €. They are able to produce 48 billion different variants in just 72 hours. Impressive numbers, so we were curious to hear Van Hoecke's very enthusiastic and inspiring CEO Peter Van Hoecke spill the "secrets".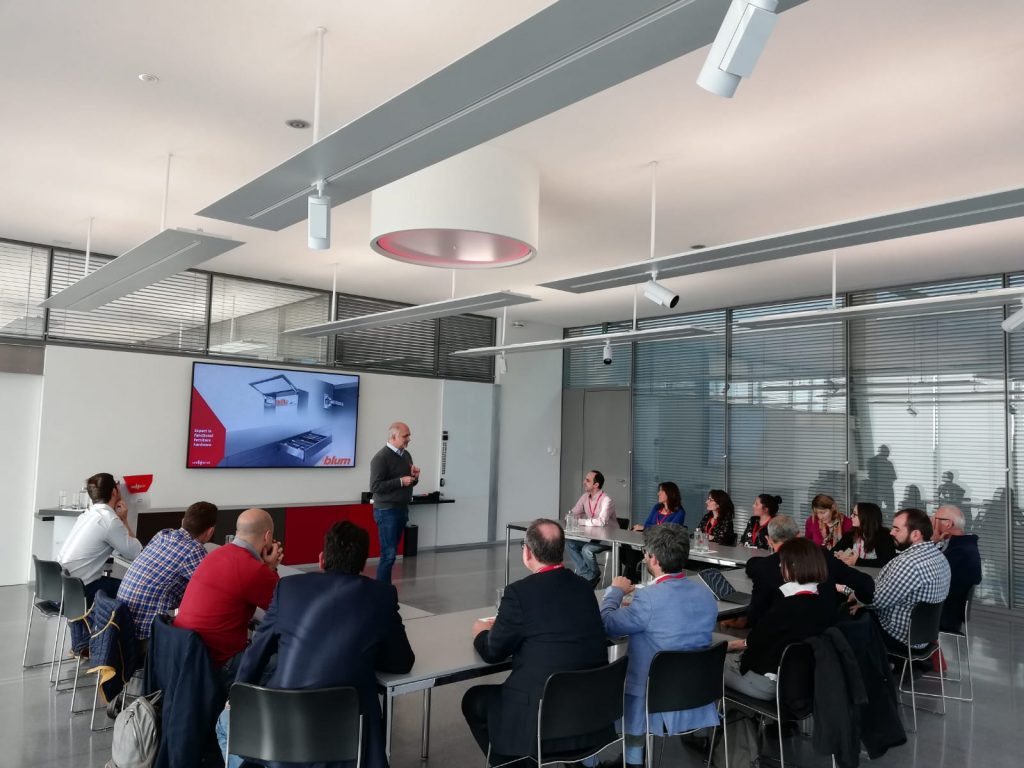 Peter took the time to share his vision on a large scope of concepts with the IN4WOOD consortium: the impact of technology, the future of work, sustainability and urbanisation, customer-centricity, … Thank you again Peter and Van Hoecke for having us over for this impressive "TED-type" talk! It was great to see a company that shares our enthusiasm for digitalisation in the wood and furniture sector and an entrepreneur who believes in the necessity of investing in a future-proof workforce.